Champions Group announces a new Mega addition to its 'Champion InfoMetrics' brand mix
May 26, 2016 Singapore
Champions Group Pte Ltd headquartered in Singapore has announced a Mega merger of strengths via newly formed 'Champion InfoMetrics Pvt Ltd'. Welcoming "MetricFox" the latest brand to Champion InfoMetrics Group of companies, Chairman Mr. Subhakar Rao Surapaneni, talked about the innovative integrated digital solutions mix of products and growth solutions that will make customer revenue sky rocket real easy. Apart from the 32+ million plus digital ready data set available with our Data sales division Span Global Services, we are adding another 40 million social linked data via our remarkable new age platform. More details can be found at www.championinfometrics.com.
Speaking on the occasion, Hema Malini, Director & co-founder said "With over a thousand plus team members involved already in this latest Digital Marketing brand and existing egovernance divisions, this global drive with its Headquarters in Asia (Singapore) and Sales operations in over 4+ countries including Middle East(UAE) to Europe(UK) to Americas(USA) will bring a major boost empowering all our global clients"
Quote from Nataraj, CIO & Operations Head: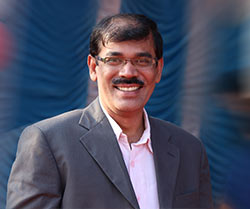 I'm pleased with the outcomes and hope that we continue to demonstrate impressive growth. we are engaged in an important merger as one entity "Champion InfoMetrics Pvt Ltd.,"
This is a logical next step that will creates substantial value for our customers, stockholders and our champions. It will benefit customers through new services, new products and expanded service capabilities.
There is a point when every company leaps ahead to rise to the next level of performance. Every company has two organizational structures: One, the formal structure written on the charts; and the other which is the everyday relationship of individuals' aligned with the process of the organization.
Undoubtedly, we will preserve all of this culture, and enjoy the advantages of being a larger company with a broader and stronger product line with more stability, better data quality, great support & expanded worldwide presence.
Quote from Steve, Chief Marketing Officer: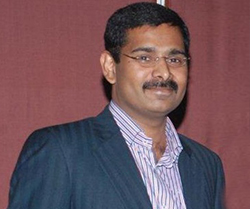 We're very excited about this development," said Suresh Thomas, Head Marketing Services. "Until now, we've had to rely on off-the-shelf digital marketing software solutions, which can be difficult for companies to implement. If a client isn't happy with an off-the-shelf time, for instance, we now have an in-house capability to customize the package to meet their specific requirements.
With this new, powerful capability, we are galloping towards the future. We now truly are a one-stop-shop for our clients' Marketing services, products and solutions, making us one amongst a very few niche of companies with such a holistic suite of offerings.